Travelling Farm Museum of Forgotten Skills 2022 Spring Collection
Casco Art Institute | NL
28 May–10 July 2022
Travelling Farm Museum of Forgotten Skills 2022
Spring Collection show is the first collection-exhibition of the museum. Here, we are metaphorically and literally cleaning and sorting out "things" stocked not only in the depot of TFM in Leidsche Rijn, but left in the minds of many who were part of the journey of the museum. The exhibition examines what resources and relationships have been cultivating over last two special years – overlapping the pandemic time – in order to share them with a wider public. In this light, there's no surprise that Culture for Resilience makes a theme for the collection. The collection presents cultural tools for resilient living in times of multifaceted crises – with appreciation of commons, ecology and heritage. The accompanying program includes the Travelling Farm Museum of Forgotten Skills' regular tours and vibrant educational program for children and youth – and thus also offers the opportunity to experience and learn from the museum beyond the collection.
+ info
https://casco.art/activity/travelling-farm-museum-of-forgotten-skills-2022-spring-collection/
---
OŠICE SEED LIBRARY. SEEDS THAT MOVE
Sopa Gallery | SK
10. 2. - 18. 3. 2022
As winter in the Northern Hemisphere is traditionally the time to plan the garden and to tell stories, the exhibition uses this contemplative moment to speculate about the potential of seeds. Each seed carries a wealth of knowledge, the cultural and biodiversity of where they come from through histories of coevolution with communities, as well as potential for the future. This project is a collection of contributions by artists, curators, designers, gardeners, farmers, and organizations from various parts of the world, containing actual seeds, conceptual seeds, artworks, spells, instructions, videos, and sound recordings.
The contributions speak about the local circumstances they come from, as well as the possibilities or restrictions on how seeds and other bodies are allowed to travel, including crossing borders. They tell stories of grounding and uprootedness, belonging and loss, of hope and connections through the global circulation of goods, food and traditions as people travel with their seeds. As long as you have seeds in your pocket you will never be poor – goes the old saying. How can we save and exchange these seeds and share the ideas and traditions they carry? How can we care for them and create new ecologies together?
After the exhibition, in the spring, we will plant the seeds together in the soil of Košice, where they will create their own new relations and ecology.
+ info
http://sopagallery.sk/en/?exhibition=kosice-seed-library-seeds-that-move-2
---
O que acontece quando todes plantam árvores?
Chamada pública
Dez. 2020/Jan.2021
O que acontece quando todes plantam árvores? é uma vertente da pesquisa chamada Pedagogia das Sementes - um projeto lento e em curso - que teve início no ano de 2019, durante uma residência na Utopiana - Suíça.
A pergunta lançada por meio do instagram, onde o isolamento social ainda se faz presente devido a pandemia, fazia um convite para as pessoas se engajarem a plantar árvores. Com uma breve instrução na postagem, os interessados mandavam seu endereço para receber as sementes de árvores nativas pelos correios. Sementes coletadas pelo próprio artista durante o perídodo da quarentena, somada ao acervo pessoal.


---
Open Studios 2020
Jan Van Eyck
5, 6 and 7 March ︎ 2020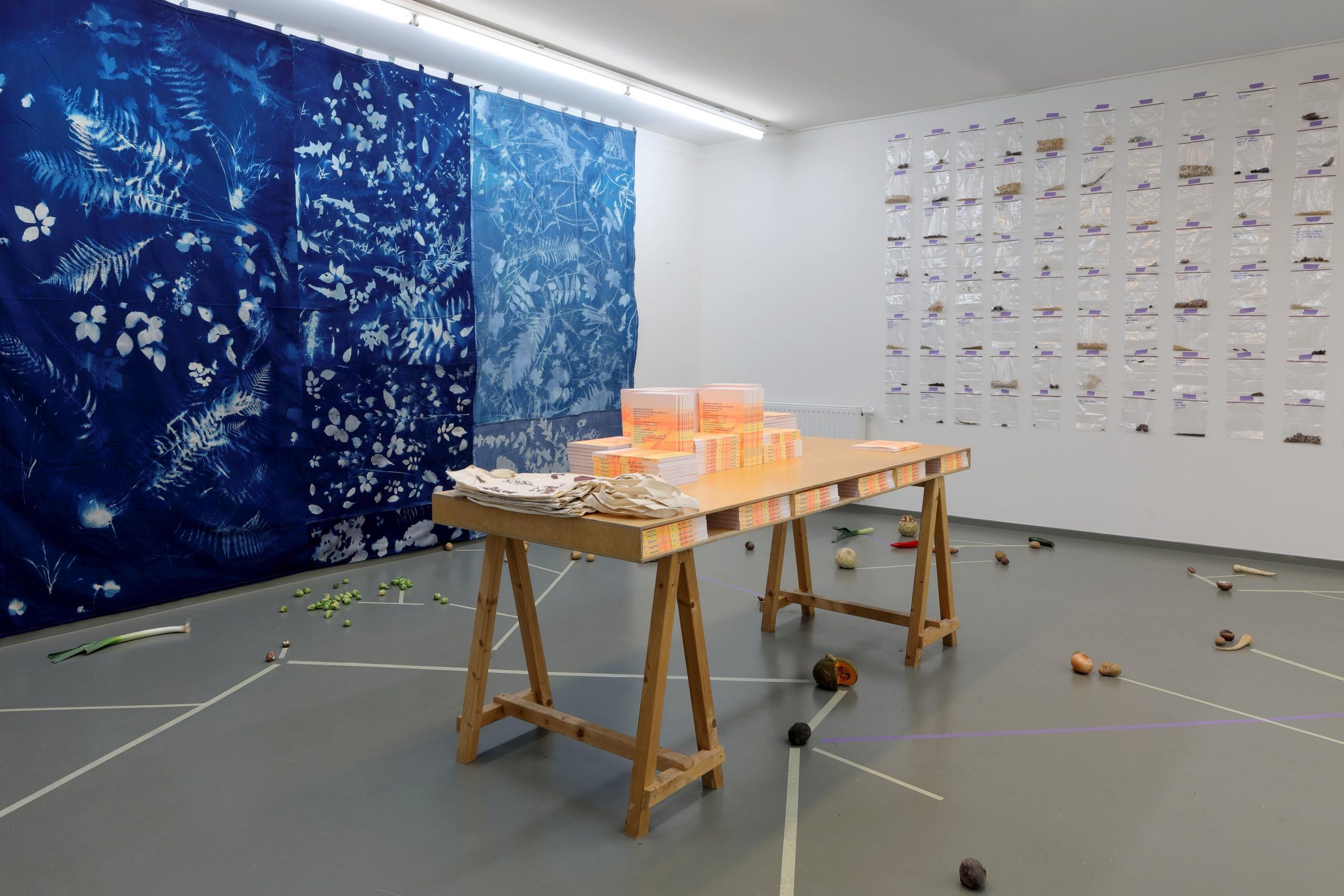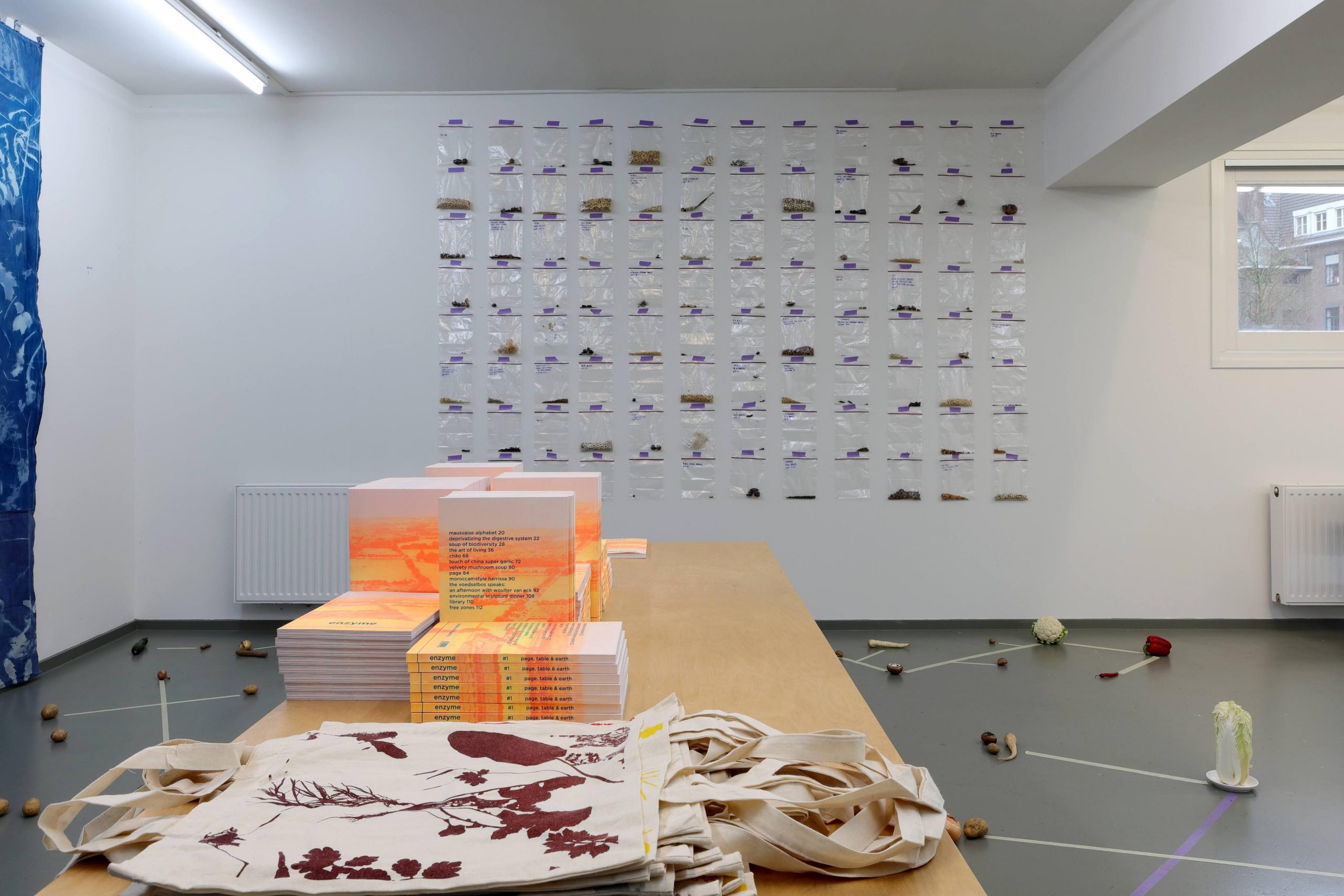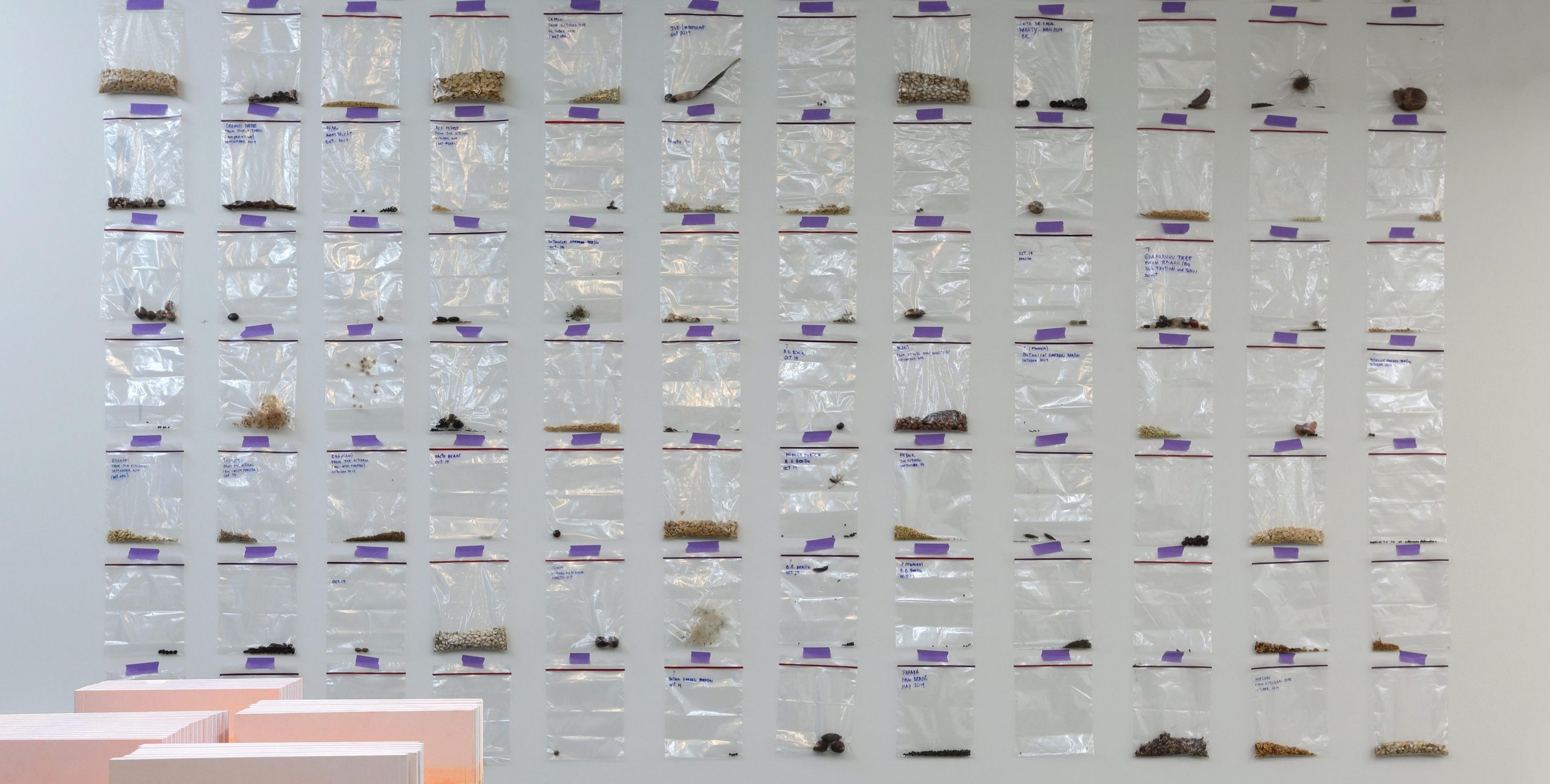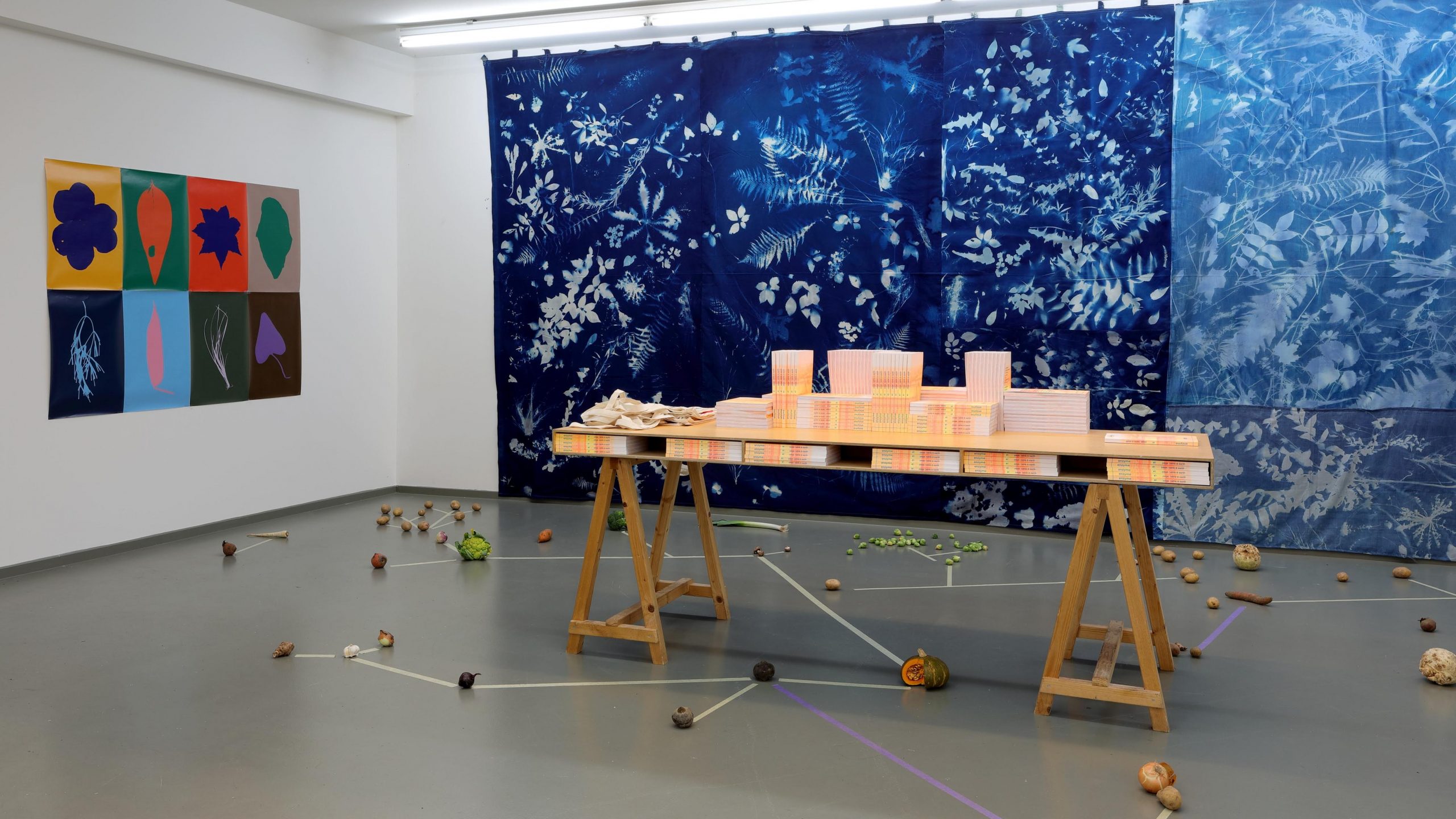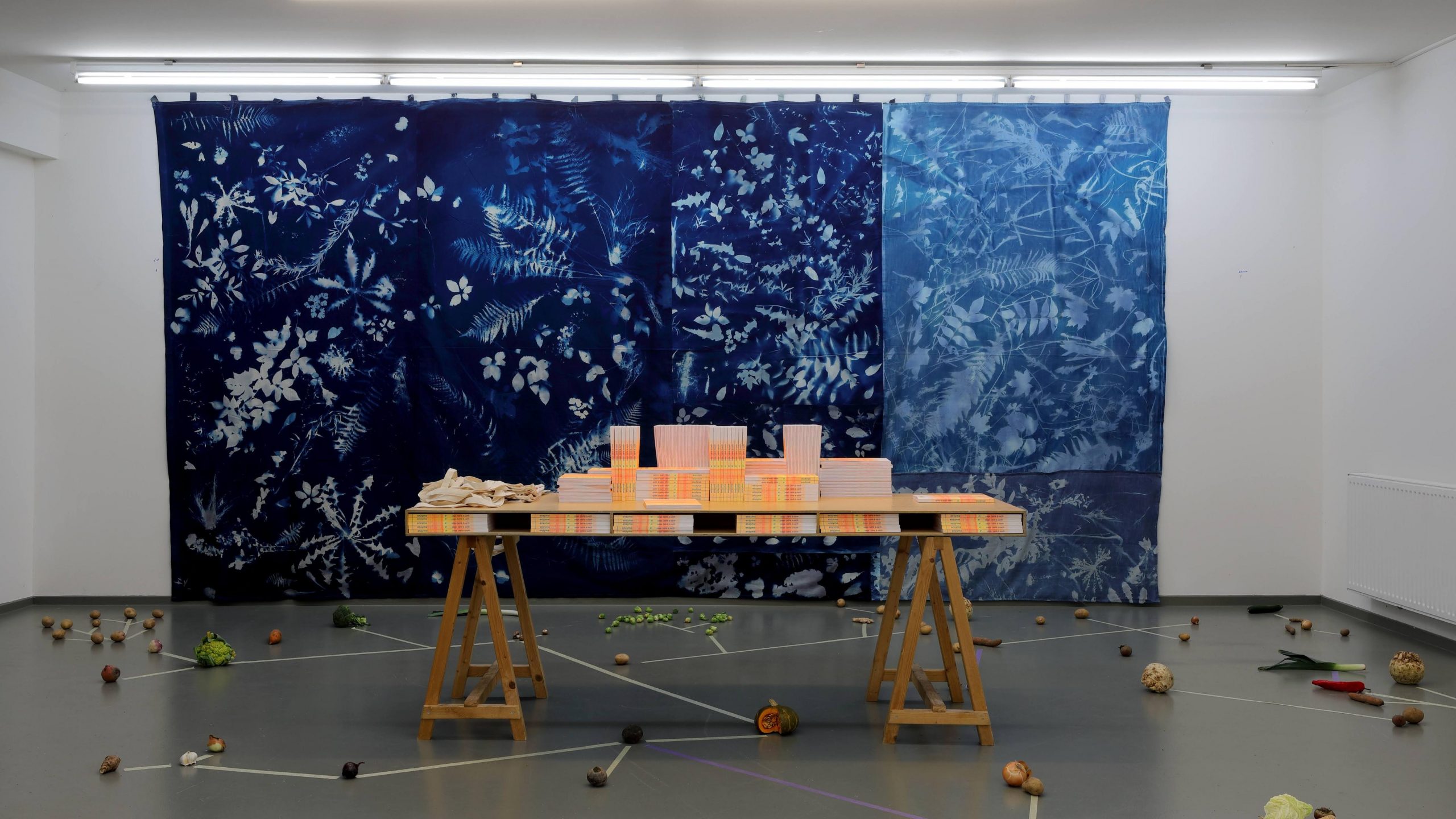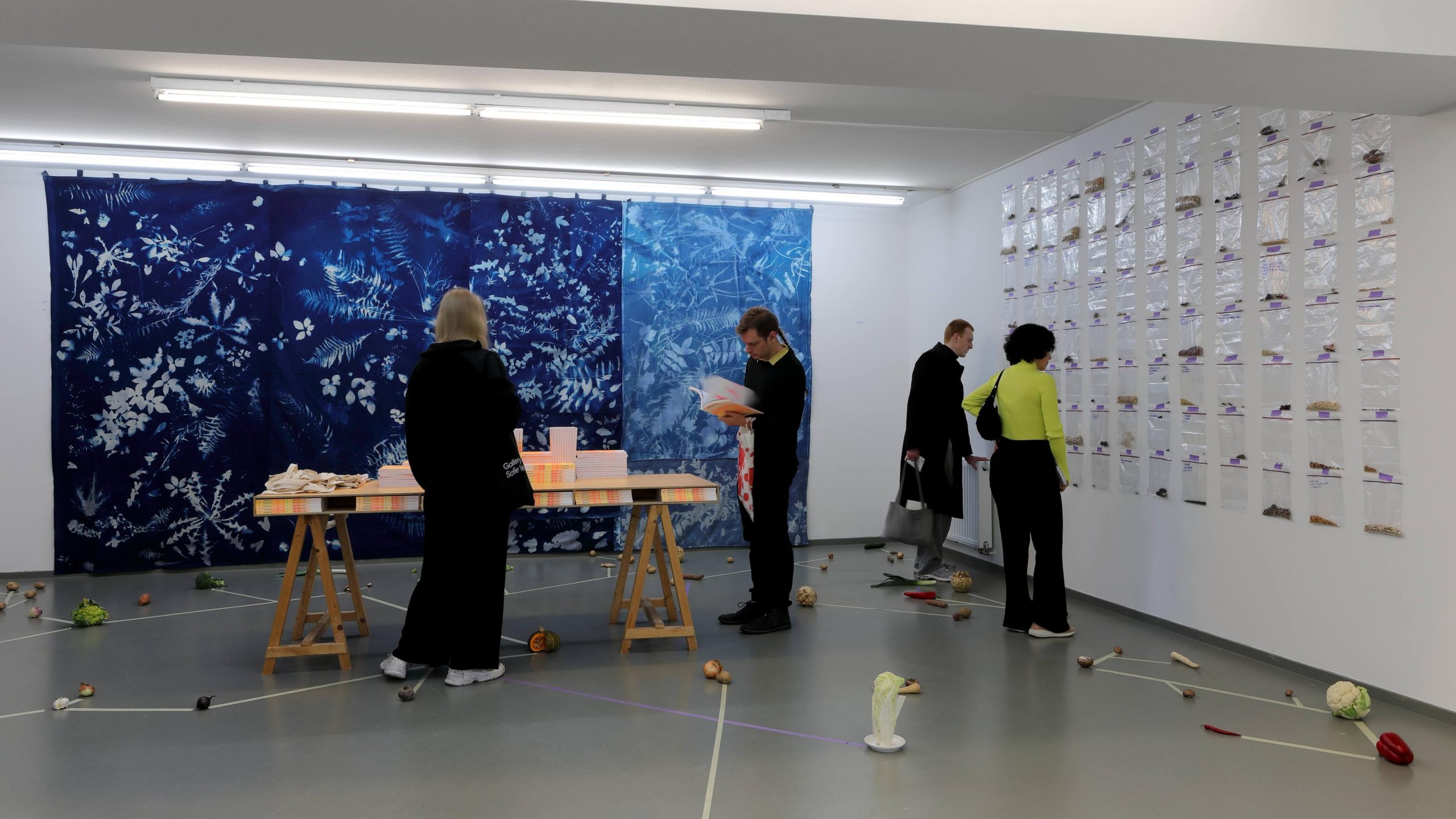 Jorgge Menna Barreto
and Joélson Buggilla perceive the digestive system as a powerful sculpting tool. What humans choose to cultivate and consume shapes and transfigures entire landscapes. Using the term environmental sculpture, Menna Barreto and Buggilla seek means of writing onto landscapes in ways that support biodiversity and more regenerative forms of agriculture. Feeling a growing suspicion toward exhibition formats, Menna Barreto and Buggilla devoted their time at Jan van Eyck to initiating projects that felt more sustained and ever more sustainable. At the Academie they founded a periodical titled Enzyme whose format they hope will allow for multiple iterations and greater continuity. The publication forges an intersecting ecosystem between the surface of the earth, the surface of the plate, and the surface of the page. In times past, many indigenous Brazilian tribes were known to cannibalize their conquered enemies as a way of absorbing their power. Enzyme is a nod to the legacy of Brazilian poet Oswald de Andrade and his Anthropophagic Manifesto (1928), in which he proposed cultural cannibalism as a means for Brazilians to forge their identity as a formerly colonized country. According to Menna Barreto and Buggilla, Brazilian modernism was based in large part on artists who traveled to Europe, digested what they saw, and returned home to transform it into something distinctly local. Enzyme proposes cultural criticism as yet another metabolic activity. Menna Barreto and Buggilla posit the intellectual work of digestion as a way in which we can process, break down and de-compose thoughts anew.
+
https://www.janvaneyck.nl/en/category/1533/open-studios/
Van Eyck
Academieplein 1
6211 KM Maastricht
Nederland
---